By
11th Dec 2019
|
The Access Point Elves
Your chance to win a luxury hamper courtesy of the Access Point Elves.
The Access Point Elves will be popping up all over the Access Point website from the 2nd December to the 13th December – all you have to do is find them, click on them and enter your details for the draw so we can let you know if you are
the winner.
T's and C's apply, you can enter once a day and the winner will be informed 16th December so the Elves can deliver the hamper in time for Christmas.
Clues will be sent out via social media and I am sure our Account Management team will drop a hint or two.

Morrisons
It still isn't too late to secure your December bookings. We are taking bookings for promotions at Morrisons stores up to 18th December (16th to 18th December excludes car park bays).
There are also one or two offers for Morrison bookings in the new year – contact your Access Point account manager to see if they could apply to you.
Introducing:
Access Point are now taking bookings for Lime Square. This retail venue, home to the stunning Steamhammer sculpture, is situated in a highly prominent location in the district of Openshaw fronting Ashton Old Road (A635), one of Manchester's principal routes connecting Manchester City Centre and East Manchester.
Retail Parks
Our Media Sheet for Retail Parks has been updated and includes many new sites to the Access Point portfolio.
AML
Access Point attended Automotive Management Live at the NEC, Birmingham 7th November. It was great to catch up with old friends in the automotive industry, make new friends and to talk about how Access Point can help automotive dealerships engage customers and increase brand awareness.
If you would like to know how Access Point can help you please visit our Car promotions web page or send a message and one of the team will contact you.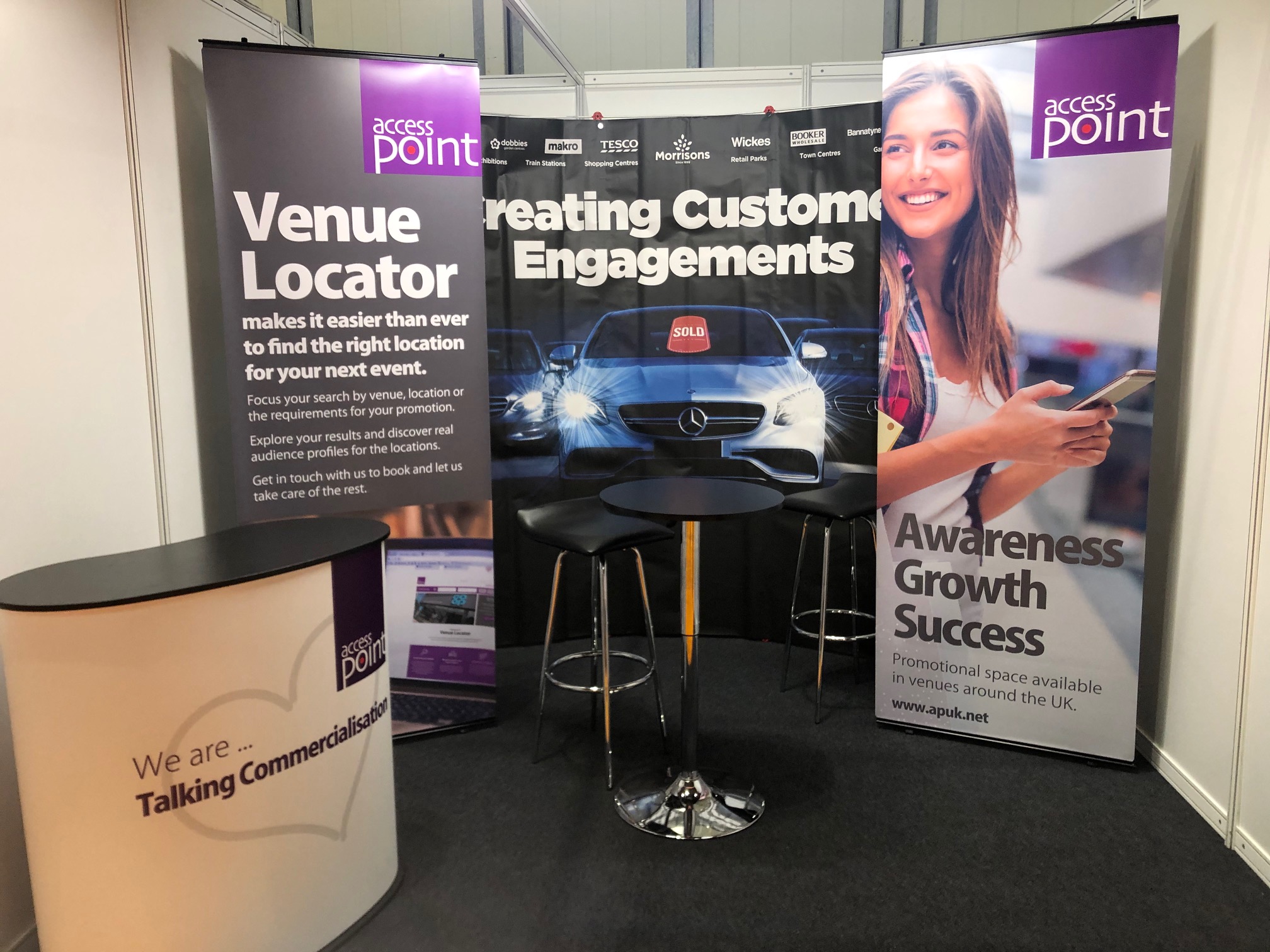 New Blog
There was a great article in Retail Week sponsored by Intu based on creating communities around shopping centres. Many centres are now including leisure, office and residential in their plans and that points towards an integrated lifestyle and reducing the need to travel.
In some ways it is reminiscent of when 'New Towns' were built decades ago and also New Urbanism's focus on human-scaled urban design.