By
11th May 2020
|
Company: Bandido Burrito
Bandido Burritos, owned by Greg Howells, is a mobile catering unit based in Swindon. When the lockdown started Greg made the decision that he needed to support his loyal customer base during the situation, a decision that has been greatly appreciated.
Why Bandido Burrito
Having been trained by two Mexican chefs Greg specialised in Mexican food for over 6 years before taking a career change of direction. However, the passion for Mexican food was always there and Greg spotted a gap in the market for good, high quality Mexican food. 
Now, with a 14ft trailer Greg has a permanent base in Swindon and is in demand for parties, weddings and events.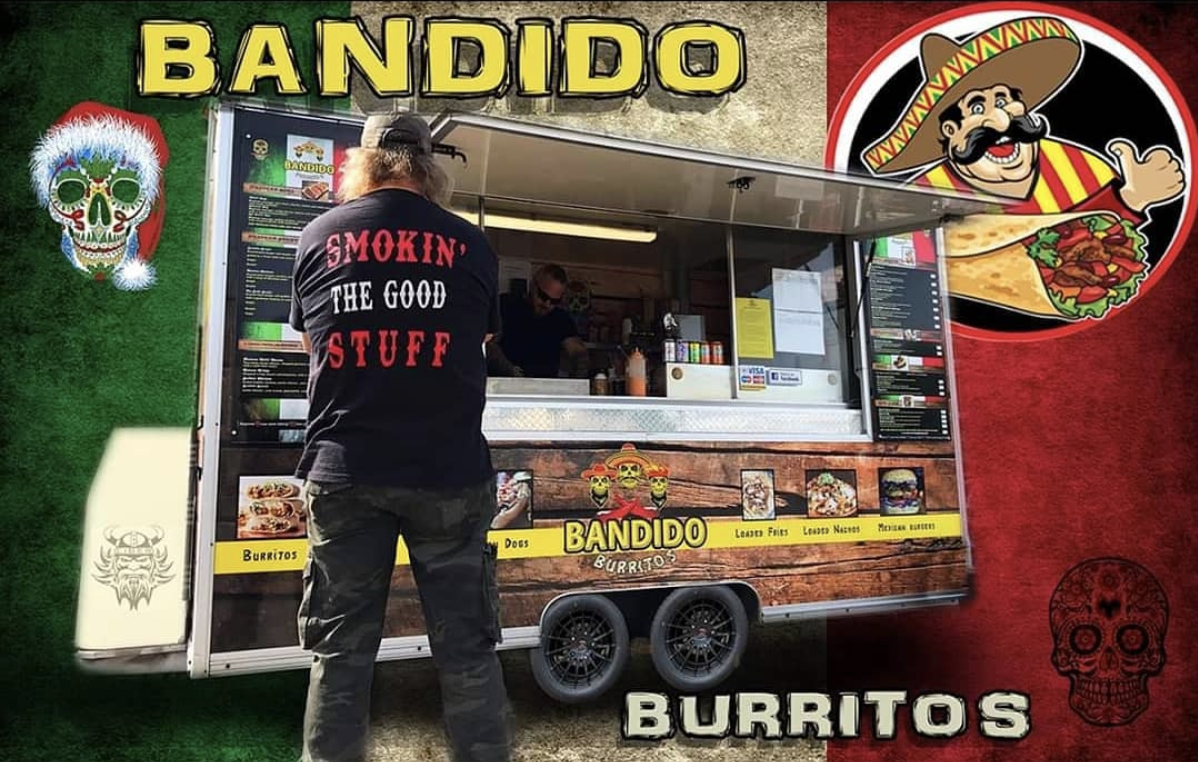 "I wanted to show the key workers I appreciate them for the fantastic work they are doing"
How has business been since March
Amongst Bandido Burritos many customers are members of the Police force, the NHS, delivery drivers and other key workers who are keeping the country going, The decision to carry on trading was made so as to provide support to this workforce. Greg's customers had been loyal and supported him since he started the business and he believed it was time that he returned that backing.
Many fast food outlets, national and independent, had made the decision to close during the situation and with many people doing on-line retail with home delivery there were more key workers on the road with less options for sustenance.
Business has increased since the lockdown and Greg believes that will continue to be the case, through customer loyalty, as others start to open up again.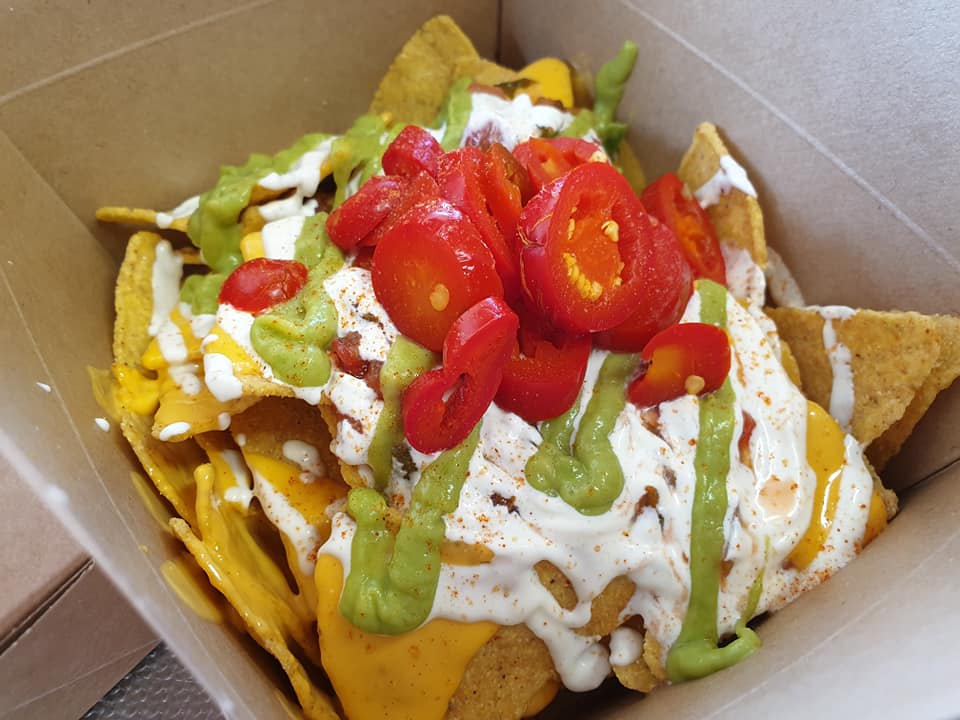 "Social media and especially reviews are extremely important to shaping the business, that's why we respond to every review"
Is the business changing?
Greg wanted to be there to support the key workers, so not only has he remained open he is also offering all key workers a 25% discount on their bill as a way of showing his appreciation for what they are doing.
Bandido Burritos is also offering a delivery service, which has proven to be so popular that the service will continue as things head back to normal, whatever that may look like. Currently there are 3 delivery drivers on-board to support the growing service.
Maintaining standards and social distancing
The business was contacted by Environmental Health to check if it was continuing to trade and measures were being implemented to ensure social distancing and health and hygiene factors.
Customers are asked to pre-order and then remain in their vehicle until they are informed their order is ready with the team working through the queue by registration plates.
Social distancing of 2m is maintained around the unit at all times. Payment is contactless whenever possible (especially on deliveries), if not, then customers are asked to pay the exact amount, the money is sanitised and transferred in sanitised bags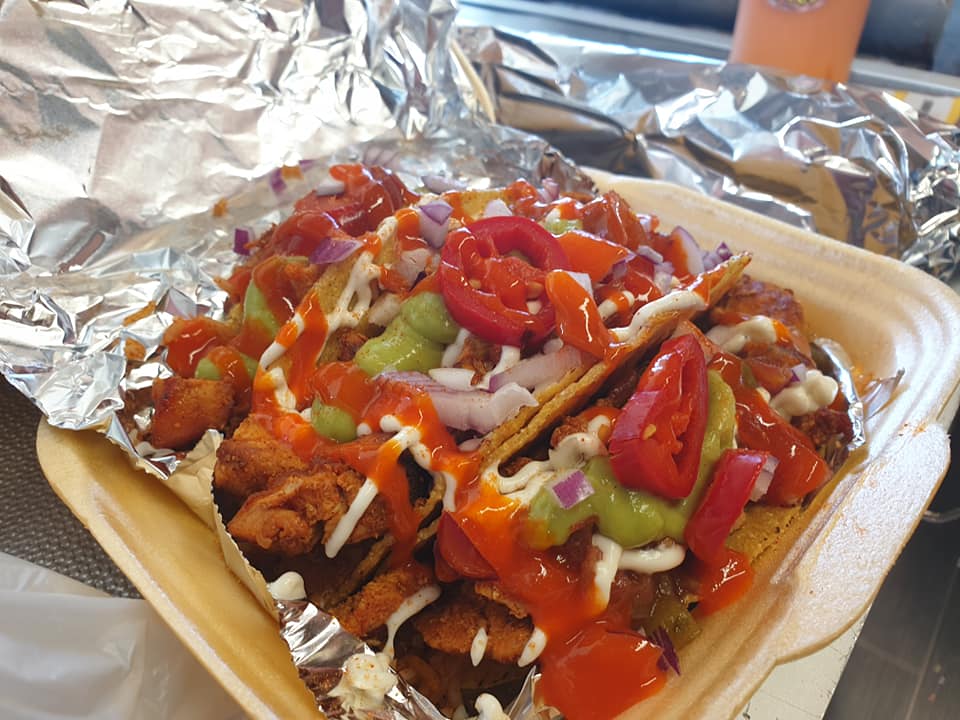 "There was a gap in the market for high quality Mexican food"
Appreciation and loyalty are key
As the current situation started to unfold Greg put up a poster asking his customers what they wanted and he has been delivering against that feedback.
Showing support for the key workers has been key and being there for them as they have been there for the population of the UK. Creating the delivery service was important to support those that are housebound during the situation or where just too tired after putting in a long shift.
Appreciating customers and creating loyalty has been the most important element of Bandido Burritos business strategy. Reviews are important to the business and each one is responded to. Bandido Burritos has received nothing below 5* reviews on TripAdvisor and Facebook and maintains over 7,000 followers on social media
Listening to customers has also helped Greg with the menu especially in providing quality food for the growing numbers of vegetarians and vegans.
What comes next?
Bandido Burritos is looking to create a mobile restaurant in the shape of a double decker bus, the current situation has put plans on hold, but when ready it should be an amazing addition for catering the events scene. 
The delivery service has proven to be popular and looks to be a mainstay of the business certainly for the foreseeable future.
You can follow the Bandido Burritos story on Instagram and Facebook.