ARCHIVE.PHP
Technology – finding the balance
Access Point Booking Portal.
Whether listening to a recorded message telling you, "Your call is important to us", whilst being left on hold for 40 minutes or trying to communicate with a bot, it is easy to become jaded.



Over the years, we have consciously selected the path of our customer-facing team still providing that personal service, always being accessible to chat with you - while investing in our back office systems to ensure we can provide the best service possible. Technological advancement seems to have accelerated by ten years as a direct result of the covid 19 pandemic, there is no doubting the benefits, but it needs to be implemented considerably so it adds genuine value.



We are continually looking for new ways to use technology to better our business processes and customer experience; while ensuring that it assists rather than replaces contact with our customers.



With this in mind, we are excited to launch our new booking process. This will allow customers to request venues online via their private portal and will be received by our team to check availability. Once approved, the entire booking can be processed online, including payment.



The booking information is then saved in the portal, allowing you to access it freely. In addition to existing bookings, your entire history of previous bookings with Access Point, including bookings prior to your Portal registration, is stored here for easy reference or referral. Queries can also be sent via your portal for the team to call or email you back.



If a venue requested isn't available, the team will be in touch to discuss alternatives.



We understand that our customers may not be sitting in front of a computer all day. Today's portable technology is specifically designed for our 'on-the-go' lifestyles. The new portal gives you all the freedom to book online; at a time that is most convenient to you.



The booking portal may not be for everyone. You can still contact the Access Point team directly. We will always be there to answer any of your queries or book a venue over the phone.



Our customer service will not be compromised, and we have not reduced the workforce to accommodate the portal. Your call is important to us and always will be.



For more information on how to get started with the Access Point Booking Portal, contact us at 01704 544999, email hello@apuk.net or register your Interest by filling out our enquiry form and one of our Account Managers will be in touch.


Access Point Earns "Fair Employment Charter Status" At Aspiring Level

Access Point is delighted to announce that we have been recognised by the Liverpool City Region Combined Authority for its commitment to creating a fair and equitable working environment for its employees at 'Aspiring Employer Level' Status.

Metro Mayor Steve Rotherham's inaugural Fair Employment Charter was issued on Tuesday 22nd November, with Access Point among the first 50 employers to be awarded 'Aspiring Employer Level' status.

The charter celebrates local businesses and organisations that are recognising the importance of good employee relationships and their responsibility to create a safe, fair and mutually beneficial environment for everyone within the company.

Since forming in 1997, Access Point has always considered itself a family-run company rather than a corporate business and has strived to create a fun, dynamic atmosphere inside the office and out.

Our ethos has always been to encourage an employee to further their own skill set and personal career development with initiatives and incentives, with the aspiration that as an employee grows so does the company.

David Robertshaw, CEO of Access Point said:

"Every company needs to constantly improve otherwise we stagnate and get left behind. We recognise that our 'uniqueness' comes from the people we employ; the front line, speaking to our clients and support behind the scenes making sure it all runs smoothly. We have survived at times but mostly flourished, which is all down to the people we employ.

We spend a lot of time looking at how we as a company can go the extra mile for our team, always looking to improve and making it a great place to work. Recognition for this is a reward to all of the team, so we are over the moon to be one of the first on the 'Fair Employment Charter'. This award continues to push us forward, to keep investing, to keep paying a decent salary and to keep the workplace safe and a great place to come into every day."

Steve Rotherham, Metro Mayor of the Liverpool City Region, said: "When thousands of hard-working families across our region are struggling to make ends meet, there's never been a more important time for businesses to step up and commit to investing in their workforce.

The charter is about highlighting and promoting good employers who do the right things – and we know that there are plenty of them in our region."

He added: "I want our area to be known as the best place in the country to live, work, or run a business – and the more businesses we can encourage to join us on this journey, the faster we can make that ambition a reality."

Find out more about Access Point.

For further media information, please contact Richard Hayden at 01704 544999 or richard@apuk.net.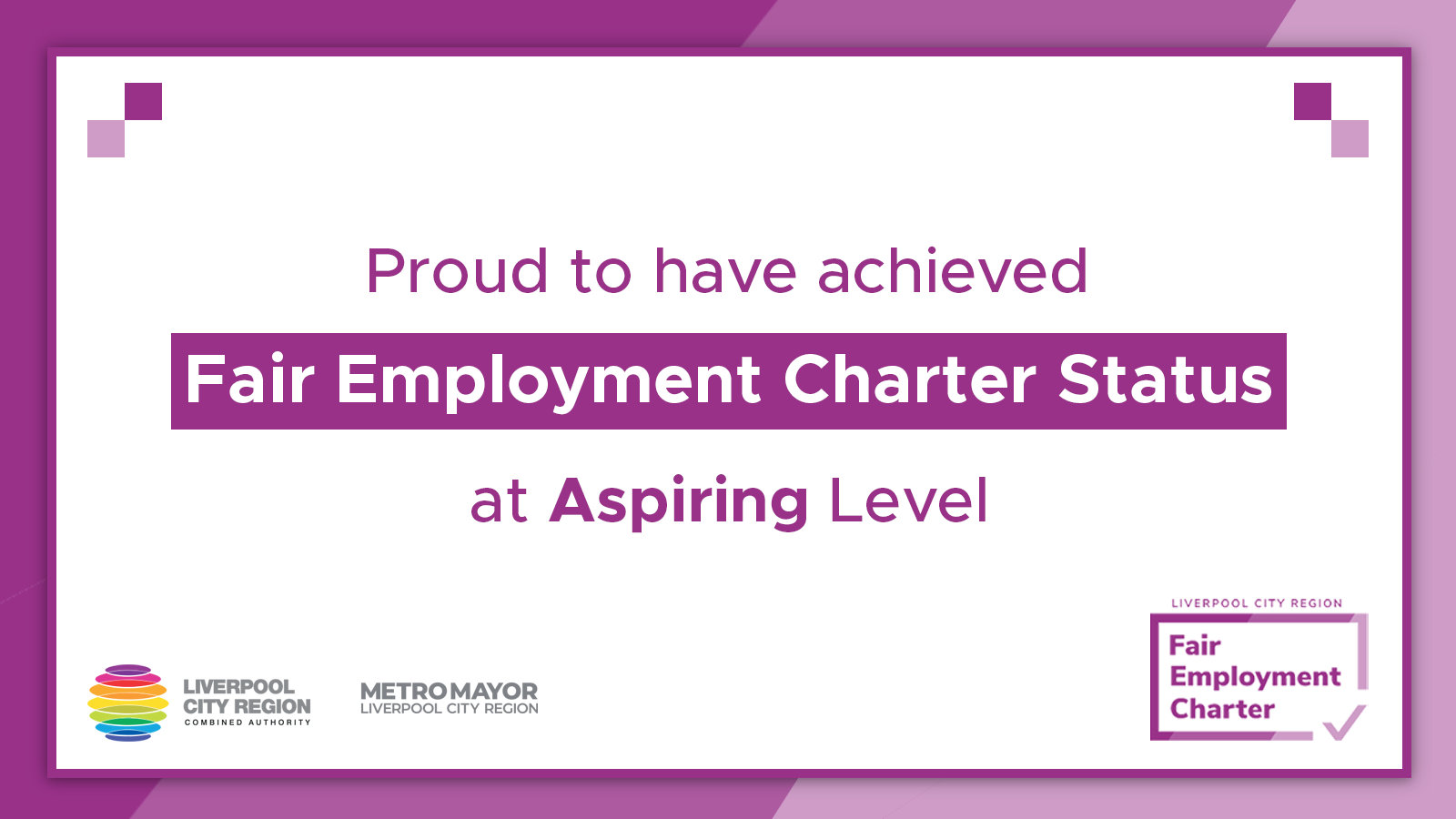 Access Point Wins Emery Gate Brief

ACCESS POINT WINS EMERY GATE SHOPPING CENTRE, CHIPPENHAM, BRIEF

Access Point has been appointed as the commercialisation partner for Emery Gate Shopping Centre, Chippenham.

Situated in the centre of the town, Tesco, Sports Direct, and Peacocks are just a few of the fantastic stores that can be found in Emery Gate.

Access Point has been entrusted with maximising the retail centre's earning potential as part of the commercialisation brief. We will bring in the ideal combination of brands and promotional partners to appeal to consumers in the catchment region.

David Robertshaw, CEO at Access Point, said: "The main entrance of Emery Gate connects immediately to the high street, providing tremendous opportunity for local and national companies to engage the buying public in the centre of Chippenham town centre. This will be a great partnership, and we are excited about building a relationship with the centre and delivering the commercialisation plan."

"Enhancing the visitor experience is a crucial component of our mandate. We are prepared to get things going right away. We plan to bring partners onboard who will strengthen the diverse mix of independent and high street businesses already present at the centre."

In addition, the specialist commercialisation firm works with several retail and leisure destinations across the country, including Sailmakers Ipswich, Putney Exchange, Dalton Park Outlet Shopping and Princes Quay Shopping Centre in Hull.

Find out more about Access Point at www.apuk.net or visit the Emery Gate Media Sheet

 For further media information or images, contact Richard Hayden at 01704 544999 or richard@apuk.net. 

March of the Pods

March of the Pods

Three words to ensure great engagement – location, location, location – this especially rings true for any business dependent on a customer facing activity. Typically, to facilitate this (pre-pandemic), a business would have prioritised being on the High Street. However, the problem now is that High Street footfall isn't what it used to be (not recovered since Covid as more people work from home), and rent and rates are high, especially for the prominent locations.

There is another option: a space for your business, located close to high footfall, sensible rents and a considerate landlord.

Pods!

Pods offer a great alternative

The structure of a Pod can be highly versatile and highly branded, can be constructed for a specific purpose and built to your specification (Denmans, an Electrical Supplier, have a Pod that resembles an electricians toolbox). Pods can be situated on long or short term options and if an area becomes saturated by your message/offer it can be picked up and moved to the next target area. They don't even need to be on the grid as they can be powered by solar panels, etc.

Pods can be cheaper than bricks and mortar with less overheads and on-going costs and can be situated where your market intelligence tells you the target audience is expected to be.

Businesses of various sizes have made great use of Pods from large organisations such as Timpsons to local barbers and beauticians.

Pods have appeared in railway stations over recent years but another great example is using Pods at supermarkets. Still experiencing high footfall, supermarkets with car parks can provide a great base for a Pod housing a complementary retailer, a service or utility organisation, a local government agent or a repair depot.

For any business that is looking for great value from their customer facing strategy, dipping their toe in the water with a Pod, could be the right option.

If you are considering using a Pod for customer engagement have a conversation with Access Point as we have 100's of prime sites available.

Contact Access Point on 01704 544999

Access Point Wins Sailmakers Ipswich Brief

ACCESS POINT WINS SAILMAKERS IPSWICH BRIEF

Access Point has been appointed as the commercialisation partner for Sailmakers Shopping Centre, which is located in Ipswich town centre.

Sailmakers Ipswich offers a wide range of great shops as well as places to eat, drink and relax, including Boots, River Island, Pandora and Bakers + Baristas, right in the heart of the town.

As part of the commercialisation brief, Access Point has been tasked by ALB Group with maximising income potential for the shopping centre, whilst also introducing the right mix of brands and promotional partners to appeal to shoppers in the catchment area.

David Robertshaw, CEO at Access Point, said: "Sailmakers Shopping Centre is in a fantastic position with the main entrance linking directly to the prime pedestrianised area of Tavern Street – affording fantastic opportunities for local and national brands to engage the buying public in the heart of Ipswich town centre. This will be a great partnership and we are excited about building a relationship with the centre and delivering the commercialisation plan for Sailmakers."
"Enhancing the visitor experience is an important part of our brief and we are ready to hit the ground running by bringing on board partners that will complement the strong mix of independent and high street brands already at the centre."

Kerrie Ronayne, Property Manager, ALB Group, owners of Sailmakers Shopping Centre said: "We are excited about working with Access Point to deliver the next phase of Sailmakers commercialisation programme by delivering the brand partnerships and activities for the centre that will further the shopping experience for our visitors."

In addition, the specialist commercialisation firm works with a number of retail and leisure destinations across the country including Putney Exchange, Dalton Park Outlet Shopping and Princes Quay Shopping Centre in Hull.

Find out more about Access Point at www.apuk.net.

 For further media information or images, please contact John Mcknight on 01704 544999 or john@apuk.net. 

We are . . . 25 years

Who can remember what happened 25 years ago in 1997 –

The world lost Diana, Princess of Wales, Titanic was the big film release of the year, the first Harry Potter book was published, the Labour Party swept to power, the UK won the Eurovision Song Contest with Katrina and the Waves 'Walking on Sunshine' and the Tellytubbies appeared on tv screens for the first time.

And a company called Access Point was founded.

Access Point celebrated its 25th anniversary on the 31st January 2022.

During the 25 years that followed we have been successfully helping Retailers, Landlords, Field Marketing agencies and Promoters and Traders of all shapes and sizes.

The business started off in 1997 in Hindley Business Centre, Wigan and relocated to offices in Lord Street, Southport in 2000, on the 1st floor above what is now the restaurant Bistrot Pierre. In 2015, we bought and completed our move to the beautiful Old Courthouse, which is where we are now headquarted.

Access Point has always offered support to the Retail/Hospitality and Leisure industries and for a number of years, provided Till Roll advertising services. However, delivering Commercialisation opportunities has always been the organisation's passion and is now our sole focus.

Over the 25 years, we are proud to have been associated with so many promoters and traders, from those dipping their toes into the water for the first time as they start their own business journeys, to the multi-site experiential campaigns that have successfully launched major brands and products. Many customers have been with us throughout our amazing journey and we are truly grateful for the support they have shown us.

None of what we have achieved would have been possible without the amazing employees that have worked at Access Point over the years, and I would hate to start naming individuals as they have all played their part in getting us to where we are now.

However, the last couple of years, as with most businesses, have been a real test of the Organisation's fortitude and I am proud to say that we did everything we could to support our customer base during the lock downs to ensure that they, and we, were still trading as restrictions are lifted.

And we are, and our journey continues. We are investing heavily into the company and expect to make some announcements in the near future as to how we are going to take our customer service to the next level.

We are proud to be a successful Southport based organisation – so it's only natural as a Company that we support local initiatives to give back to the community where we reside. We also aim to recruit from the local community and are currently looking for Sales Account Managers to join us on the next stage of our journey based at our beautiful Old Courthouse in Southport.

The 'changing' purpose of shopping centres?

We are living in unprecedented times. Experts are trying to predict what a post pandemic future could look like for the retail environment but then a new strain comes along and the predictions start again.

Pre-pandemic there was much talk about the changing face of the High Street, Shopping Centres and Retail Parks. Creating a mix of retail, accommodation, office space and leisure as opposed to what was previously distinct areas for each activity. Could we be going back to the future by creating communities around shopping centres, with similarities to the new towns of the 1950's and 1960's, with travel hubs to create a greener environment by reducing journey requirements.

What the planners and authorities do need to consider is that footfall always has been a priority for retailers, be it High Street or Shopping Park, and creating the right environment to attract that footfall has always helped to justify the rent.

However, post pandemic, there are other considerations and a sense of community is becoming an important factor in how Shopping Parks, in particular, are engaging with the public.

Landlords had started the journey of filling vacant space with; hospitality & leisure from restaurants to trampoline parks and escape rooms, and converting areas to living accommodation, office space and hotels. This started the process of converting the Shopping Park from retail engagements to a destination for the whole family. And, converting unused areas, has brought the public physically closer and created the feel of 'the local' – the local shop, the local pub, locking the community in.

But what can also help the sense of community is including healthcare, GP surgeries, drop-in and walk-in centres. This is nothing new and specialist healthcare/private healthcare suppliers have been based in Shopping Centres/Parks for years. However, Local Authorities could now start to take advantage of engaging the public away from the town or city centre with their own help desk and drop-in centres at Shopping Centres/Parks. During the pandemic we have seen the NHS set-up mobile test and/or vaccination centres at venues frequented by the public. A great plan that has been employed by promoters for years – engage the public where they are as opposed to expecting them to make a journey or take time out of their day. By making this type of activity permanent rather than temporary would the Authorities create a greater/easier engagement with the public? Other activities such as play groups and nurseries could also take advantage of the space and community being built and in many cases would support parents with parking spaces and being away from busy roads making it hard to pick up.

Who knows, your local MP may also see value in basing surgeries where the public are!

Including, or building in, an element of flexibility would also support the goals of the venue, ensuring something new would always be coming along through the use of pop-up shops, kiosks in the malls or inclusion of promoters and traders. This element could also support the sense of community – flu jabs in October/November, pop-up laundrette or barber, lockers for parcel delivery or sharing Council Plans.

As previously mentioned, a travel hub could also be based at the venue, and the Shopping Centre/Park could then become the epicentre of a thriving 'local' greener community that attracts further investment and engagements.

Who would have predicted this post lockdown business problem!

When the pandemic hit and the country went into lockdown, businesses (small businesses and those in retail & hospitality in particular) had to make some hard decisions in order to survive.

Those decisions were made in a vacuum, nothing like this had happened in most people's living memory, no one knew what to expect; how long lockdown would last, what would be allowed and when, what support would be available, would it be enough and what would the world look like as restrictions started to get lifted.

People, unfortunately, were made redundant as organisations tried to guess at what measures were needed to give them the best chance at survival, others were put on the furlough scheme when it became available and others, where possible, were given the wherewithal to work from home.

Those that were made redundant immediately started looking for other jobs or made the decision to start their own business. Those on furlough found they had a lot of free time on their hands and for some thoughts turned to what direction their career should take with regards to employment and working patterns that best suited the lifestyle they wanted post pandemic. And many of those given the capability of working from home found it better suited their lifestyle and looked for options that offered them this working solution.

The pandemic caused massive disruption to the UK's workforce in many sectors with a legacy of recruitment problems further down the line.

For some organisations the pandemic was the start of the perfect storm as they lost experienced employees, added to this, many non-UK workers who returned home either couldn't (Brexit) or didn't want to return back to the UK to work. And, even though there were some good things in the autumn budget, especially for Retail & Hospitality, the minimum wage increase has the ability to cause further financial headaches especially for small businesses.

Recruitment difficulties have been hitting the news as the country starts to open up again with logistics and shortage of HGV drivers being a prime example. However, there are many other sectors struggling in the background – we have seen it especially with businesses that do data collection and there are no easy answers. Employment is high compared with predictions made at the start of the pandemic and few exceptions for migrant workers are being made to cover the gaps.

Some companies are increasing their salary offers to attract candidates, taking a hit to the bottom line and in effect robbing Peter to pay Paul and putting the problem on another organisations doorstep.

Businesses could take into account the new working practices that future employees or newly established contractors want to live with. When thinking of promotional activity, by identifying the right venues for promotions, organisations can match peak footfall with employee availability and target audience.

Organisations need to, within limits, do whatever they can do to retain staff and make working patterns as attractive as possible; working around school hours and holidays, part time or shift work to fit in as a second job or work around university lectures or join the work from home/zoom meetings movement. Businesses will have tried every channel going as part of their recruitment drive – however, going direct to the public, may still be an option. And, for those that are doing data collection, when engaging the public, a secondary need could turn the conversation to recruitment if the person shows the right attitude.

Do I need a 'ground source heat pump' … I don't rightly know!

Do I need a 'ground source heat pump' . . . I don't rightly know!

The term 'ground source heat pump' sounds Jules Verne'esque to me … as if it was part of the machine taking him on the Journey to the Centre of the Earth! But it is a term that is starting to smack me across the face as it starts to get mentioned more and more.

I was recently buying a new replacement boiler and as part of researching which one to buy, bits and pieces mentioning ground source heat pumps started to appear. Apparently the UK is moving away from gas boilers and as of 2025 renewable heating systems will be used in all new build homes. As much as I would have liked to move to a renewable heating system I had too many questions I couldn't find the answers to and it looked like the cost of installing the new system was well outside my budget. Did I want a vertical or horizontal system? was my back garden big enough to produce enough heat? How much space did I need in the house? Could my back garden run out of heat? (apparently it can temporarily?) what happens if it does? How easy are they to install in a 60's built house? Will my back garden be destroyed? How often do they need to be replaced? And, will the money I save on heating bills ever outweigh the cost of installation?

Unfortunately there were too many unanswered questions and too much cost – I went with a highly efficient condensing boiler. Since getting my boiler fitted I have stumbled across a few answers (which may or may not be correct) – you need 40m x 12m of land to install the pipes or the ability to have a 60 – 200m bore hole drilled, the 'unit' is about the size of a fridge-freezer, the system lasts about 20 years, cost £12,000 to £25,000 and I would have had to spend money on insulating the house to make the system efficient. I know now I couldn't have fitted a ground source heat pump

However, I did go on a guilt trip – for me, Climate Change became real this year and with kids and grandkids I want to do as much as I can to ensure there is still a planet worth living on in years to come. The UK is committed to reducing emissions to zero by 2050 and phasing out the use of fossil fuels is an important part of that commitment.

There is a Government grant to support renewal of heating systems (RHI) which ends March 2022. The new Government initiative (Heat and Buildings Strategy) starts April 2022; there is a pot of £450m and they are giving grants of £5,000 to install heat pumps (air or ground) to make the cost competitive/similar to installing a new gas boiler. The fund will provide grants for 90,000 installations.

The public are seeing record breaking temperatures around the globe, forest fires destroying vast swathes of land, floods and weird weather patterns. And, if like me, people are open to conversations about how we can do our bit.

If ever there was a time and place for an industry to step up and engage the public it is now. If someone from the industry had spoken to me and answered the questions I had it is quite possible I could have made my decision based on facts instead of "I don't know what I don't know"

Yes, there is information on the internet but it isn't in one easy place to find – or it wasn't for me! And there are other systems which when thrown into the mix make it all a little more confusing – biomass, air source heat pumps, solar panels, etc – do you need to mix and match?

And then you spot something saying the government is looking at Hydrogen for heating and the research should be concluded by 2026!

This could be the time and opportunity for the green industries to hit the promotion trail and get engaged with the public.

Introducing Liverpool Shopping Park

Liverpool Shopping Park appoints Access Point as commercialisation partner

Introducing Liverpool Shopping Park. Liverpool Shopping Park has appointed Southport-based Access Point as their exclusive commercialisation agents.

Liverpool Shopping Park is located on Edge Lane – one of the major gateways into the city centre – and is home to high profile brands including Next, M&S Food Hall, River Island and H&M as well as the world's largest Liver Bird.

As commercialisation agents, Access Point will help to attract additional kiosk-based vendors such as barbers, street food retailers and coffee vendors to trade from Liverpool Shopping Park's public areas, pavements and 1500-space car park.

David Robertshaw, ceo, Access Point said: "We are delighted to be working with Liverpool Shopping Park especially at this stage in its development. Already the largest shopping park in Liverpool, it is a fantastic venue for local, national and global brands to promote their services to the people of this amazing city."

Peter Gilliland, Head of Property Management at The Derwent Group, which owns Liverpool Shopping Park, said: "We've appointed Access Point as our commercialisation partner to help enhance the customer experience and increase dwell time. Their expertise and support will be instrumental in bringing the right traders and opportunities to the park and complementing the strong retail and leisure brands we already have on offer."

About Access Point
Established in 1997, Access Point are a specialist in delivering proven commercialisation and advertising opportunities for venues and companies wishing to capitalise on their assets, increase their brand awareness, generate leads and drive consumers to their business.

For additional comment please contact:
John McKnight – Marketing Manager e: John.McKnight@apuk.net  t: 01704 544999

About Liverpool Shopping Park and The Derwent Group
Liverpool Shopping Park opened in October 2017 and includes high profile brands including Next, M&S Food Hall, River Island, H&M, Chiquito, TK Maxx and Smyths Toys.

Liverpool Shopping Park is owned by The Derwent Group, which is part of the Albert Gubay Charitable Foundation and operates in the retail, leisure, industrial and commercial sectors.   The group's retail portfolio extends to 1.74m sq ft across nine retail parks in the north of England.  Through The Albert Gubay Charitable Foundation, The Derwent Group generates grants to charitable causes in excess of £10 million per annum.

For more media information contact Helen at Plume PR on 07463 757740 or helen@plumepr.co.uk